The Beaches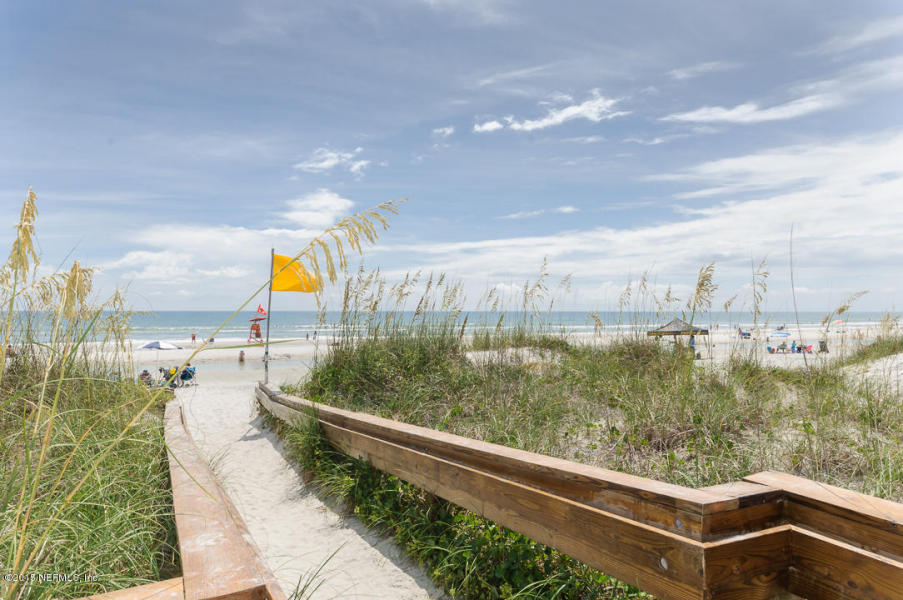 Atlantic Beach, Jacksonville Beach, Neptune Beach, Ponte Vedra, and Mayport- (home to our Military and their families.)
Most people think Jacksonville beach when referring to our beaches, however the strip of white beach and adjoining communities are all separate beach cities. The 3 streets you will hear the locals use is 3rd street, (which is A1A) 2nd street, and 1st. street in Jacksonville Beach & Neptune Beach. 3rd Street is where you will discover the strip centers with shopping & restaurants Thus, you only have 2nd Street and 1st Street on the ocean side (east) of 3rd Street. And in turn, you are within "walking distance" (without crossing a 4 lane road) this is only if your are east of 3rd Street. A "prime area" for these beaches.
Atlantic Beach and Ponte Vedra Beach which have large land masses east of A1A.
There are large and smaller condo communities, there are the older condos of 1975-1985 and newer condos 2001-present. The average newer condo homes have are more typical to have larger sqft and a better selection of 3 bedrooms, 2.5 bath. Older 2 bedroom condos start at 1,000 sqft with the majority being 2/2 and around 1200 sqft.
Atlantic Beach and Ponte Vedra are the two most expensive areas on the ocean in our area for single family housing. Both beach communities have a history of appreciation and stories to tell.
Mayport, a section of Atlantic beach is where our navy base is located. This section of Atlantic beach is a more affordable area of the beach, this is also where a large state park on the ocean, known as Hanna State Park is located.
Ponte Vedra was developed in the early 80's. It is largely made of big planned, subdivision with amenities. It does have a number of gated, golf subdivision also. One of the popular communities is Marsh Landing and the Players Club, ( Home to the TPC)There is a variety of dining, shopping, and culture activities happening up and down the area. You will notice a more manicured look when in our Ponte Vedra area compared to the other beaches. This is largely due to the strict architectural & zoning guidelines for the commercial areas. https://www.youtube.com/watch?v=T592gHPQc4k