A little background
As a "native" of Florida, and a resident of the Jacksonville area for over 30 years, I have built a reputation in the real estate community as a knowledgeable and dedicated real estate agent.

My expertise in this ever-changing market is built on a solid foundation of working with buyers and sellers, ongoing education, and a sincere desire to be the absolute best real estate agent I can be.
Married to a veteran for 20+ years, I can say I love our country and the men who have served in our military to protect our freedoms. Jacksonville is home to NAS and Mayport, and Cecil Field which contributes to our economy. I personally find it a privilege to assist our military families with finding the perfect house to call home.
What we have to offer our customers, is a background of success created by honesty, accessibility at all times, a strong multi-dimensional real estate career.

If you are a homeowner preparing to sell, We'll help you to understand what improvements will help you have a quick and successful sale. For first time buyers, we want to understand your needs and wants in the home you wish to buy and what is most important to you in a community.

Our team and I would love the opportunity to share our knowledge of this market with you and assist you with the selling or purchasing of your home. We believe we are successful if our clients are successful, so we must exceed the expectations of each and every client.

We look forward to hearing from you!

Janet Ogburn Realtor
904-655-6309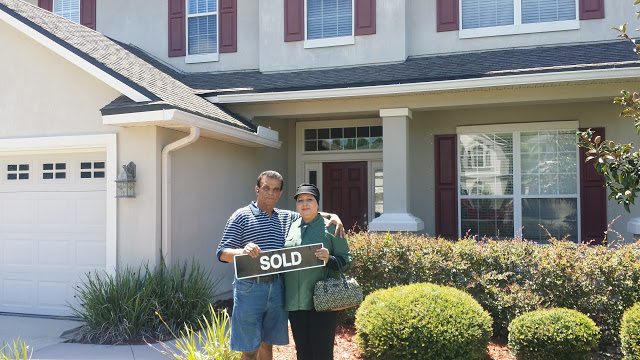 Simply stated our team loves what they do, it doesn't get any simpler than that.
Contact us today to discuss your real estate needs in NEFL